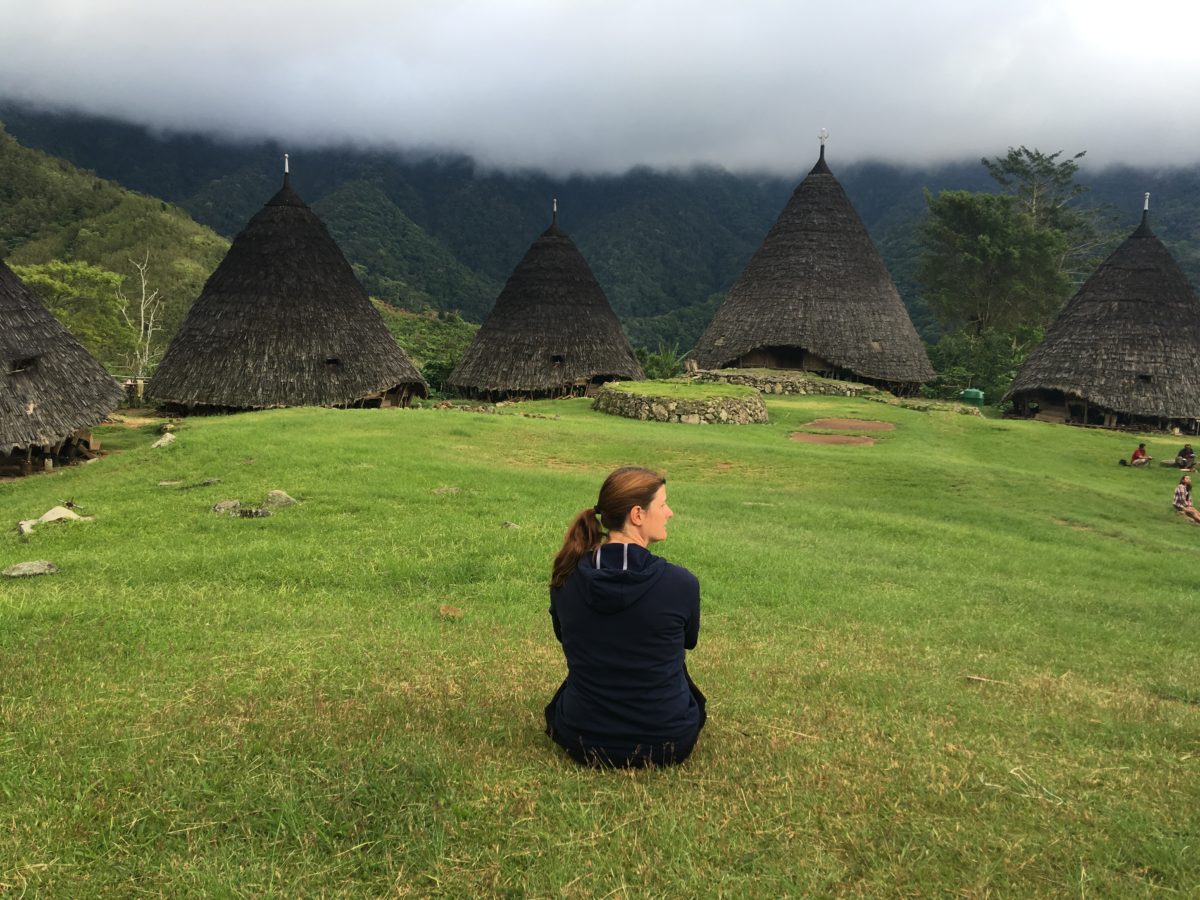 This is me
My literary journey began at the Frankfurt Book Fair, where I worked every year during my studies. I looked after many authors at their book launch and at some point I thought to myself, "What they can do, I'm sure I can do, too".
But I did not start right away. For 10 years I found excuses and postponed writing until the muse would kiss me. But she never came. It was not until 2016 that I admitted to myself that I would never start writing unless I consciously sat down and put my first sentence on paper.
My first book was to be a non-fiction book about development aid. But this attempt went wrong and I wrote 500 pages without a central theme or thinking about the target group. So I decided to join a writing group. For 1.5 years I practiced on short stories and learned with my group how to write a book. And so my India novel "The Color of the Saris" came to life.
I had caught fire. There was no going back and I wanted to write more. I quit my job as an engineer in 2018 to go on a world trip and give more space to my new passion. I visited many countries and out of this the cultural stories (Kulturgeschichten) developed. In little stories I tell what cultural differences I discovered on my journey. On my world trip I also got the ideas for further books, which I realize one by one.
Meanwhile I live in New Zealand and work again as an engineer. And although I no longer live in Germany, I am in contact with my writing group almost daily. We founded the "Schreiber und Sammler" (Writers and Collectors) and support each other in publications, readings and we have published the anthology "Dazwischen Geschichten" (Between Stories).
My books
My books reflect what I discover in the world. Then I set up the Rebecca Filter and write a story out of it. Because I follow the principle, "Write about what you know, because then you are authentic".
I wrote my first novel "The Color of the Saris" because I lived for a time in India. Some scenes I or friends experienced and I have packaged them in a novel.
This is how I proceed in my other books, which are currently in progress. I collect ideas on my travels and process them into a new story. I do not limit myself to one genre. My first novel is a women's novel, my story in the Anthology "Dazwischen Geschichten" (Between Stories) is a satire. At the moment I'm working on a non-fiction book and for my Fantasy-Trilogy the plot is done.
Because I live now in New Zealand I had many times the problem, my friends where not able to read my books, because they are in German. That's why I decided to translate them and get them finalised by a kiwi editor.
The cultural stories (Kulturgeschichten)
The cultural stories started as me being German and traveling around the world. I found many interesting traditional are habits in other countries and I wanted to share this my the people in my home country. Which started as a Blog in German, developed into my books. So if you are interested in cultural stories and don't speak German, you can be part of my world by reading my books.
————————————————————————————————————————————————————–
During my travels I have always noticed how different people are in this world. And you don't even have to drive that far. Of course one expects cultural differences to Asia or Africa, but also only 100 km from the own door surprises are to be expected. With great interest I immersed myself in the world of different cultures and consciously paid attention to the small and big differences in order to better understand the person in front of me. And in doing so I went on a journey of discovery to myself. Suddenly you ask yourself why the other person does something different than you do and if both are justified. After all, not only the others are strange, but also we are strange in our values, traditions, beliefs or what seems to be self-evident and logical to us. Looking at other cultures allows us to look at ourselves.
Because there are so many fascinating stories in the world, I set out to collect everything I find during conversations or through observations, during my travels. Maybe there is something that makes you smile, think or get closer to a culture.
It is not my goal to question everything, to work scientifically or to evaluate something better or worse, but to find interesting stories. Everything that surprises me or gives me an aha-experience. Sometimes I get to know why something is done differently than I know it and sometimes not. And sometimes there are 100 different answers and views on one and the same question.
But that doesn't matter, because we humans are all different.